Meet Our Team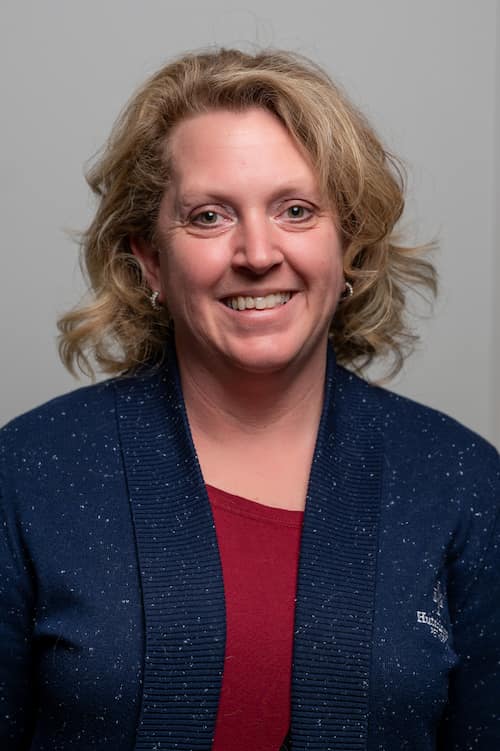 Dr. Kristen Roffey
DVM
A 2004 Graduate from the University of Minnesota College of Veterinary Medicine. Dr. Roffey has a special interest in canine and feline dentistry, as well as medicine and surgery. She is a native of Buffalo Lake, MN and is excited to be back in this area working at the Hutchinson Pet Hospital.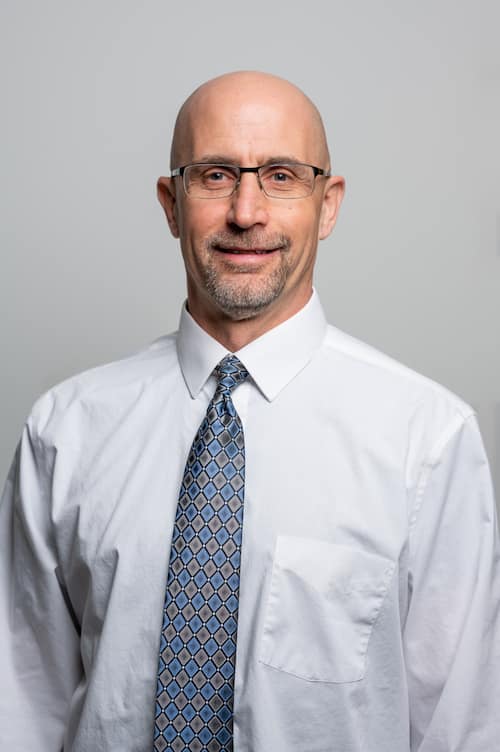 Dr. Jacob Haffner
DVM
Dr. Jacob Haffner is a 1994 graduate of the Iowa State University College of Veterinary Medicine. He enjoys protecting and improving the health of his patients and serving their families. He also has a special interest in dentistry, surgery and medicine. In his free time, he enjoys spending time with family and riding motocross.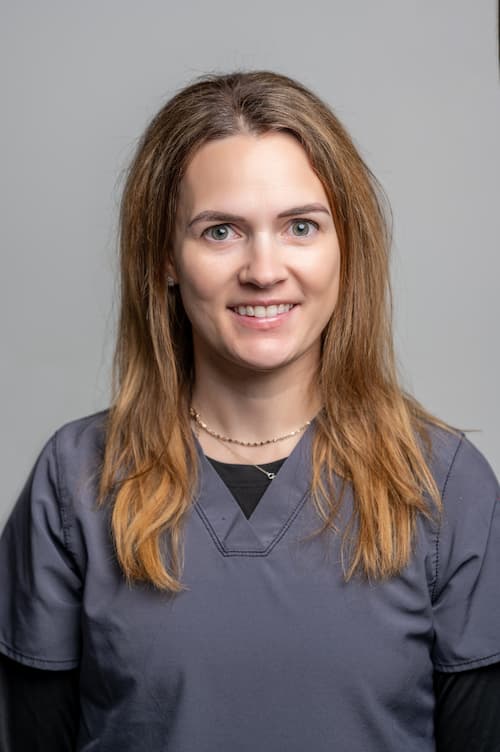 Jessica
CVT
Jess, CVT graduated from Ridgewater College in 2008. She has been with the Hutchinson Pet Hospital part time since 2014. Jess lives in Hutchinson with her husband, their two kids, two dogs, a cat and a hedgehog. Pets have always been her passion. Jess loves to be around pets and their humans. Some of her interests include pet behavior and training, client education and customer service.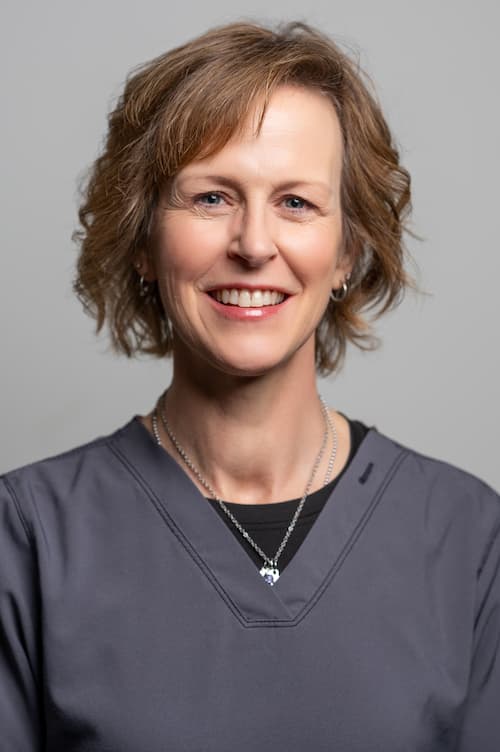 Lisa
CVT
Lisa, CVT graduated from the veterinary technology program at U of M Waseca in 1990. She joined the Hutchinson Pet Hospital full time in 1999, worked part-time from 2007-2018, and is now back to working full-time. Lisa's special interest is to ensure that each animal that visits the pet hospital has a positive experience using our Fear Free techniques. She shares her home with her, husband, 3 children, 2 dogs, 2 cats, 2 horses, and many pygmy goats.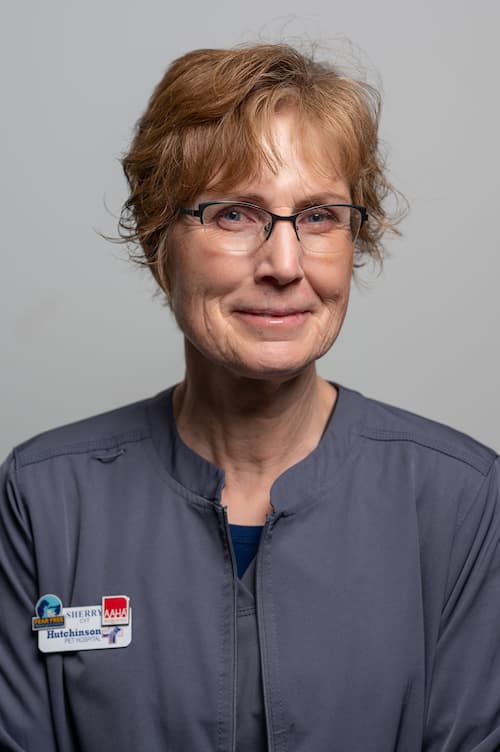 Sherry
CVT
Sherry, CVT graduated from the University of MN Technical College of Waseca as a veterinary technician in June of 1982. Sherry has a special interest in animal behavior and has taught professional dog training for 30 years- in this community since 2000. She is currently pursuing her Animal Behavior Consultation credentials.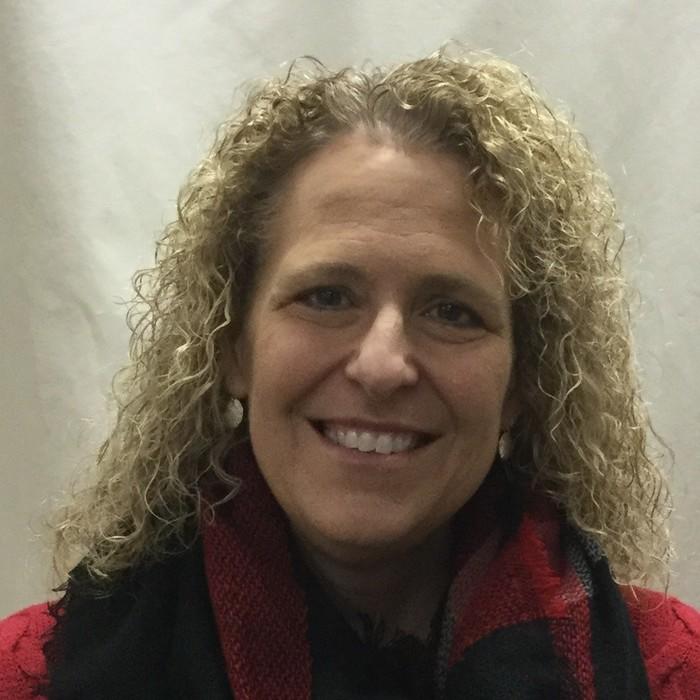 Tammy
CVT
Tammy, CVT has been working part time at Hutchinson Pet Hospital since 2016. She has been a CVT since 1990 and her interests include Preventative Wellness care at every stage of a pet's life. Tammy's family share their home with 1 dog, 2 cats and some fish and chickens.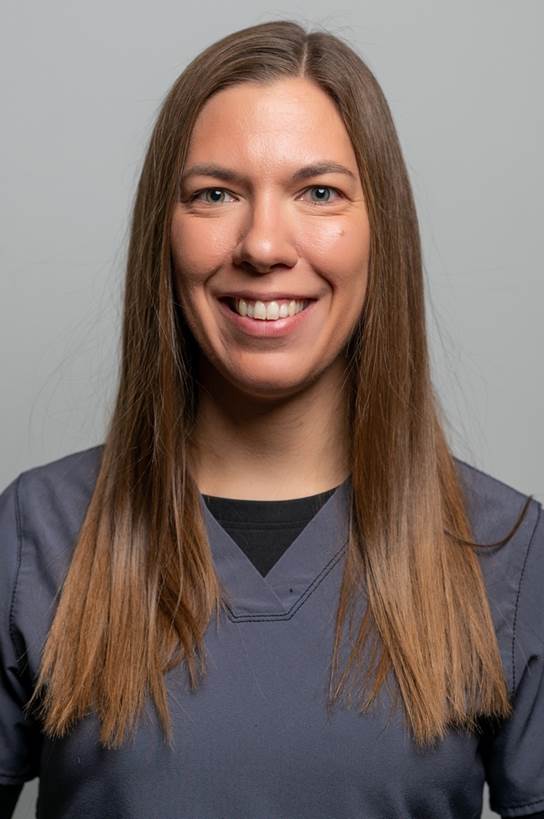 Theresa
CVT
Theresa, CVT graduated from the Veterinary Technology Program at Ridgewater College in Willmar in 2006. She joined the Hutchinson Pet Hospital upon graduation. Some of Theresa's special interests include dentistry, radiology, and surgery. Theresa and her husband Michael have a very active little boy named Oliver. They also have 3 cats: Georgette, Charmin, and Lucky Man. In her free time, she likes to run, bike, and bake.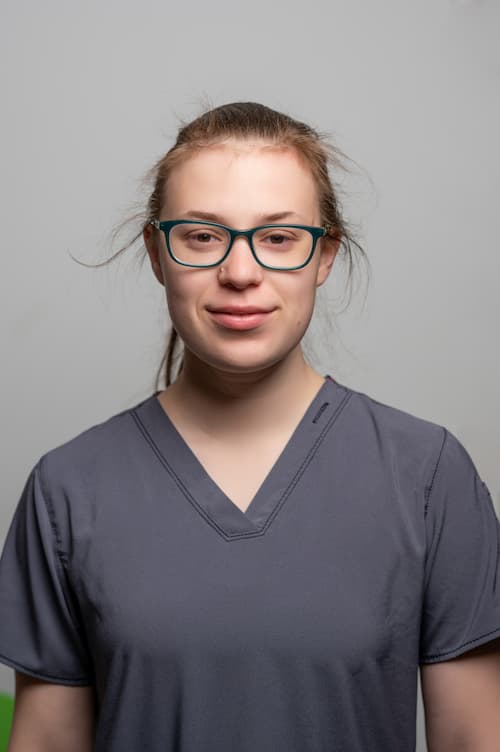 Sarah
CVT
Sarah is a recent graduate of Ridgewater College's Veterinary Technology program. Sarah has a special interest in performing laboratory testing. She enjoys spending time with her beloved cat, Freya. During the winter months, Sarah handles reindeer for holiday events.
Tami
BS, CVT, CVPM
Tami, BS, CVT, CVPM is a 1999 graduate of NDSU. She has been with the Hutchinson Pet Hospital part time since 2007 and joined us full time in March 2014 as our practice manager. In January of 2021 Tami completed her Certified Veterinary Practice Management Certification. Tami resides near Hutchinson with her husband Troy and son Thomas. Her daughter Toni is married and lives in North Dakota with her husband Casey and their son Ryker. Tami's family has one cat, Matilda and her son has several tarantulas.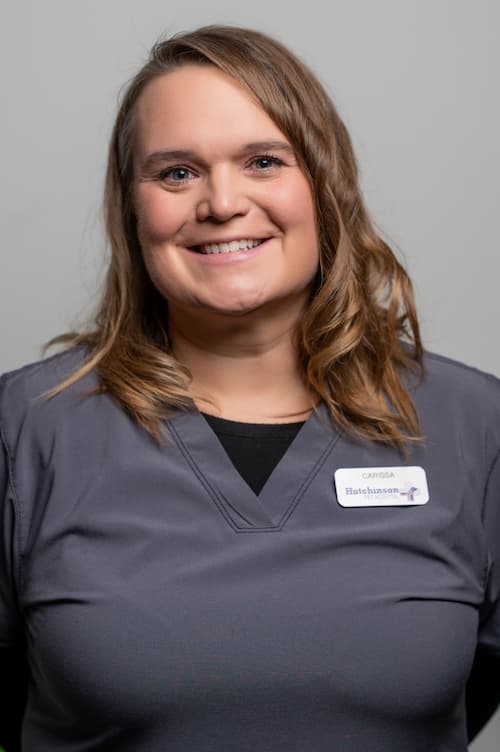 Carissa
Customer Service Representative
Carissa grew up in Bloomington, MN, and had a career as a marketing director for 17 years. Her and her family moved to Hutchinson in 2019, where they bought a hobby farm, and followed her dream of a career with animals. Carissa and her husband have 3 kids. Her family shares a home with 2 dogs, 4 cats, chickens, turkeys and guinea fowl. In Carissa's free time she loves fishing, hiking, camping, hockey, 4-wheeling and anything outdoors.